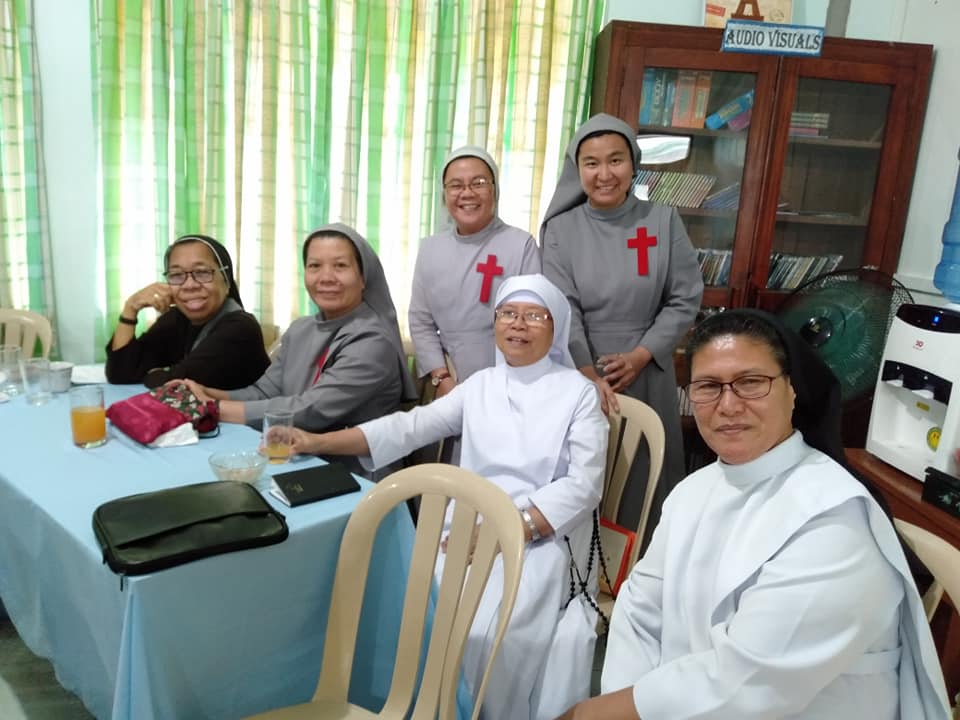 The year 2018 has been a milestone for the CAMILLIAN Sisters as they marked the 150th birth anniversary in heaven of their Foundress Blessed Maria Domenica
The Camillian Sisters-Philippine Delegation had been blessed to receive a donated property in the Municipality of Guinobatan, Province of Albay with residential address at # 27 Rizal St. Brgy. Ilawod. The Diocese of Legazpi granted the Camillian Sisters Permission and Consent to establish a Religious House in 09 January 2018 at the jurisdictional confines of the Our Lady of Assumption Parish in Guinobatan, Albay.
The Camillian Sisters' early ministry in Guinobatan began with visits to the sick and the elderly in their homes with the intention to establish a nursing home with complementary assisted-living services in the immediate future. A little later, the parish involved them in its regular anointing of the sick in barangays (villages) – preparing the sick and their families for the sacrament, and following them through their journey of healing. It was in this course that the ministry for those with mental health challenges was born when the parish church engaged the sisters to assist a sick female (later diagnosed with schizoprenia) whom the barangay pastoral council referred initially to the sisters for anointing.
With the request of the parish priest and the bishop, respectively, the Camillian Sisters have become actively present in two more parishes since 2019 in the Diocese of Legazpi – Our Lady of the Gate in Daraga and Our Lady of Mt. Carmel in Malilipot. The Camillian Sisters in Guinobatan continue to visit, assist and serve the sick and their families/carers faithful to their charism; provide temporary accommodation to sick elderly and mental health-challenged persons; provide formation on healing/health care ministry, and; support the needs of those affected by natural calamities, the Province of Albay being located within the typhoon belt of the Philippines and is home to the famous active volcano, Mt. Mayon.
The Camillian Sisters are also present at the Bicol Regional Training & Teaching Hospital (BRTTH) in Legazpi City , visiting and administering Holy Communion to the sick.