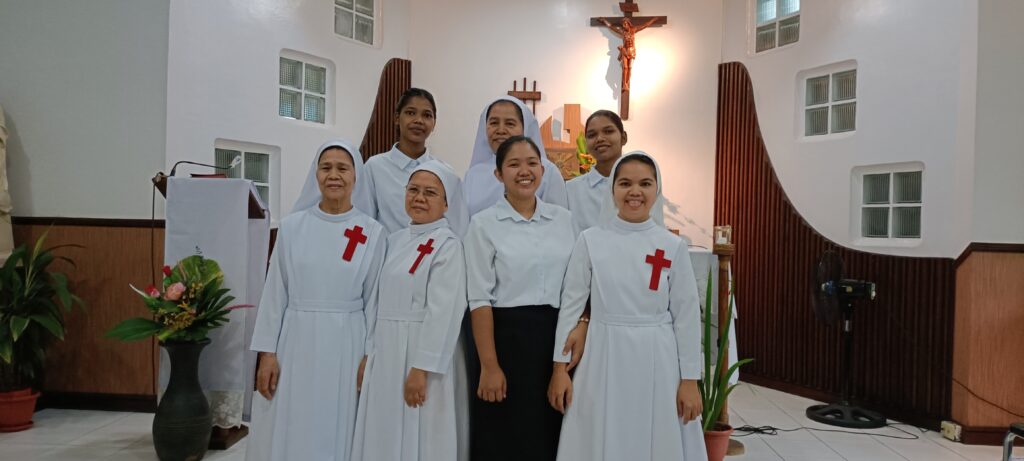 (Established in January 1993)
Website:http://mambugan.camilliansisters.org/
The Camillian Sisters in Mambugan manage various programs:
OMD Polyclinic and Wellness Center
Bahay Kanlungan Home for the Elderly
Feeding Program with Livelihood program for parents and caregivers.
Camillian Sisters' Polyclinic
The Camillian Sisters Clinic started in a small nipa hut in 1988; three years later, a concrete structure was built and was inaugurated, "Opera Maria Domenica and Family Center". Now called the "Camillian Sisters Polyclinic and Rehabilitation Center", it presently offers medical, surgical, and dental services; laboratory (including Drug Testing) and radiological procedures, rehabilitation services, wellness center, social services, and pharmacy. It serves as Polyclinic and family health care center. It provides daily medical and dental, X-ray, rehabilitation, and other medical assessment examination services. It also establishes regular medical/dental missions in distant areas at the foot of the mountain of Antipolo.
Bahay Kanlungan
Bahay Kanlungan cares for destitute elderly women dropped in by relatives who cannot afford to care for them and those found in the streets without anyone with them. They provide home, nutritional food, medical and rehabilitation services. They are assisted by the Sisters and volunteers towards further spiritual experiences.
Livelihood program
The livelihood program is a program for parents and caregivers that provides buy-and-sell activities to yield income and augment their daily economic needs in the family.